Worrying is something that we all do from time to time. Whether it's about a project at work or our relationships, it seems like there's always something to worry about.
While it's natural to feel anxious from time to time, chronic worrying can be harmful to our mental and physical health. If you're struggling with chronic worrying, read on for some tips on how to manage your anxiety.
Who among you is experiencing worry?
Worry can be defined as a feeling of anxiousness, or unease, about something with an uncertain outcome.
Worrying can often lead to physical symptoms such as increased heart rate, sweating, and tension. For some people, worry can become so excessive that it interferes with their daily lives.
There are many things in life that we cannot control, and worrying about them will not change the outcome.
Instead of worrying, focus on what you can control. Make a plan of action and take small steps each day to reach your goals.
Also, remember to take time for yourself to relax and recharge. When you are focused and rested, you will be better equipped to handle whatever challenges come your way.
If you find yourself struggling with excessive worry, please reach out for help.
There are many resources available to you, and talking to a professional can be incredibly helpful.
You deserve to live a life free from fear and anxiety, and there is no shame in seeking out assistance. Remember, you are not alone in this journey.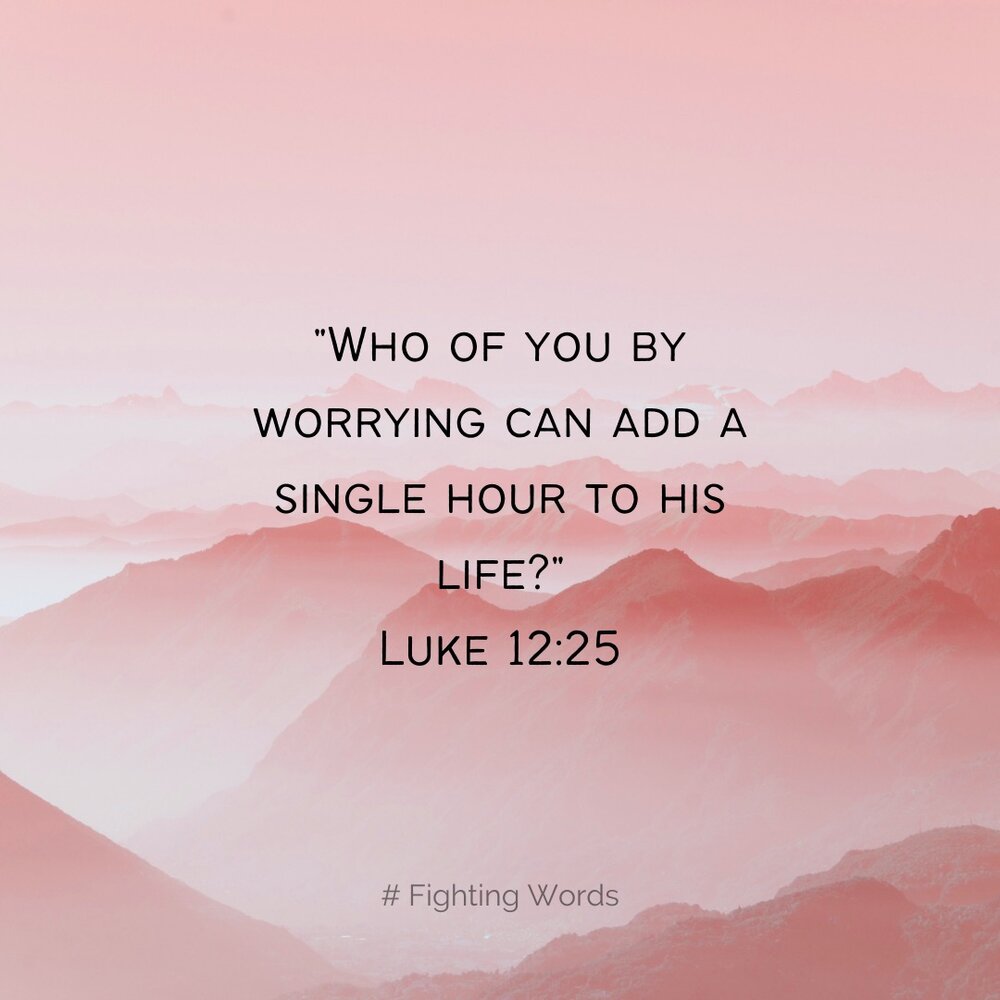 When the Hypothetical Situations Become a Reality
It's easy to say "don't worry" when everything is going well in life. But what about when the hypothetical situations we worry about become reality?
Suddenly, all of our worries and fears can feel very real and overwhelming.
When this happens, it's important to remember that we still have control over how we react to the situation.
We can choose to let the situation defeat us, or we can choose to face it with strength and courage.
No matter what life throws our way, we always have a choice in how we respond. So choose wisely, and don't let worry take control of your life.
When the Change of Seasons Is All You Can Think About
As the leaves begin to change color and the days grow shorter, some people can't help but worry about the impending winter.
For some, the colder weather brings with it a sense of isolation and loneliness.
Others may worry about the added stress of holiday shopping and family gatherings.
And still others may dread the thought of having to shovel snow or drive in icy conditions.
If you find yourself worrying about the approaching winter months, try to focus on the positive aspects of the season.
Take time to enjoy the beauty of nature, cozy up by the fireplace with a good book, or spend time with loved ones.
Remember, the winter season is only temporary and it will eventually give way to spring.
So take a deep breath and enjoy the present moment, despite whatever worries you may have about the future.
When the Mere Presence of Him Is Sufficient
She had a bad feeling about him from the moment she laid eyes on him.
There was just something about him that made her feel uneasy.
Every time he came around, she couldn't help but worry.
What if he tried to hurt her? What if he said something mean to her?
What if he refused to leave her alone?
These were just some of the worries that ran through her mind every time she saw him.
Unfortunately, there was nothing she could do to avoid him. He was always there, lurking in the background, ready to strike at any moment.
All she could do was try her best to stay calm and keep her wits about her.
And hope that someday, he would finally go away.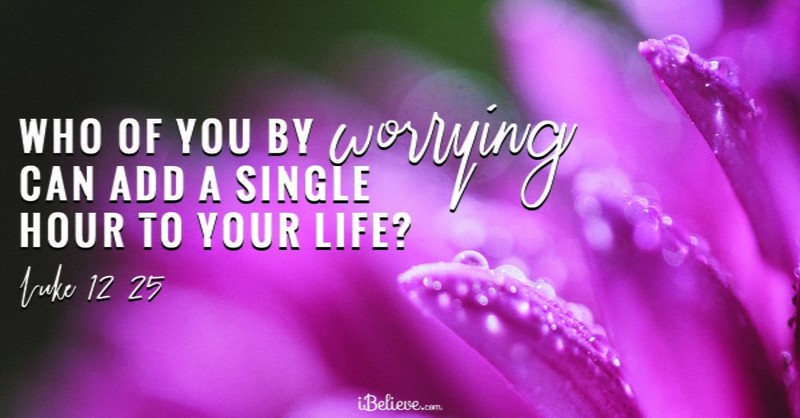 When Jesus is Close at Hand
When Jesus is close at hand, there is no need to worry about anything.
He will take care of everything for you.
All you need to do is trust in Him and His love for you.
No matter what challenges or trials you face in life, He will always be there for you.
So don't worry about tomorrow, or next week, or even next year.
Just live each day to the fullest and let Jesus take care of the rest.
When we are Afraid of Something
Sometimes, we might be afraid of something without even knowing it.
It might be a small fear, like being afraid of the dark.
Or it might be a big fear, like being afraid of dying.
Whatever the fear is, it can cause us to worry.
And when we worry, it can make the fear seem even bigger than it actually is. So how do we deal with our fears?
The best way to deal with fear is to face it head on.
Confront your fear and ask yourself why you are afraid of it.
Once you understand your fear, you will be able to deal with it in a more constructive way.
So don't let fear control your life. Face it head on and you will be able to overcome it.
When He Comes to Meet Us in Our Anxiety
He comes to meet us in our anxiety and worry, and He brings with Him peace.
When we are feeling anxious or stressed, all we need to do is turn to Him and He will calm our fears.
He is always there for us, no matter what we are going through. So next time you find yourself worrying, take a deep breath and say a prayer.
And know that Jesus is right there with you, ready to give you the peace you need.
When We Trust in Him
When we trust in Him, we don't need to worry about anything.
He will take care of us and He will never leave us alone.
No matter what challenges or trials we face in life, we can always count on Him to be there for us.
So don't worry about tomorrow, or next week, or even next year. Just live each day to the fullest and let God take care of the rest.
F.A.Q talk about Who Of You By Worrying:
Who among you by fretting can add?
If God is on our side, then who can stand in our way? "Who among you can add a single hour to their life by fretting about things? "But lucky is the one who puts their faith and reliance in the Lord, because he will never let them down. They will be similar to a tree that is planted by the river and has its roots spreading out along the stream.
What does it imply when it says "Matthew 6:27"?
According to Nolland's interpretation of this passage, the idea that worrying won't help one move even a single step closer to maturity comes from the fact that a cubit is approximately comparable to a step. The message of this passage is the same regardless of the translation you choose to use. Jesus is teaching his disciples that there is no use in being concerned or nervous about life since there is nothing to gain from it.
What scripture in the Bible speaks about being anxious?
Matthew 6:34 (KJV) "Therefore, do not worry about tomorrow, for tomorrow will worry about itself," the Bible says. "The hardship of the day is sufficient for the day itself." Because He is going through everything with us, we are to entrust all of our concerns to Him. 1 Peter 5:7 Because he cares for you, you should put all of your worries in his hands.
What does Luke have to say about being anxious?
Luke 12:22-31 He instructed those who were listening in on him, "Therefore, I tell you, do not worry about your life, what you will eat, or about your body, what you will wear. 23 Because there is more to living than eating, and more to the human body than just clothes.
Conclusion:
It's easy to get bogged down in the day-to-day tasks of running a business and forget to take some time for yourself. But, if you don't take care of your mental health, you won't be able to take care of your business.
So, how can you find time for self-care when you have so much on your plate? The answer is simple: start by worrying less. Worrying takes up valuable energy and doesn't solve any problems.
When you catch yourself starting to worry, try one of these techniques instead: deep breathing exercises, visualization or mindfulness meditation. Who knew that not worrying could actually help your bottom line?
And this article State-of-art.org will help you answer questions about Who Of You By Worrying:
who of you by worrying esv
who gains a minute of his life by worrying
which of you by worrying kjv
Matthew 6 22
which of you by worrying can add nkjv
luke 12:25 meaning
luke 12:25 niv
luke 12:25-31
See more articles in category:
life